Posted March 1, 2013 by Jessa Marie Dano
Google is the world's NUMBER 1 search engine and that, my friend, is no secret. In fact, many internet marketers use Google results to gauge website popularity.
Google is one of the world's Internet Supergiants. It's crazy how they can organize EVERYTHING people know. What more when it comes to sharing things to your social circle?
So what exactly is Google Plus?
While Facebook dominates the field of social networking, Google has its own version as well. Google Plus (or simply Google+) acts the same way as any networking site, but in a very personalized style.
Aside from images, videos are great materials to share too! People just love to see things in motion and sharing videos is one way to keep your circle interactive.
Google Plus is not as huge as Facebook, but it is a promising social media network. As of the end of 2012, they gathered 400M members! This is quite a number for a young social network, isn't it?
And not only that!
G+ can help you boost up your online visibility. Google+'s +1 button is work like Facebook's "Like." While other white hat seo tactics still hold the same importance in optimization, it is no doubt that the social media revolutionized SEO.
Contrary to the "ghost town" theory, Global Web Index indicated in a study that Google+ is now the second largest social media site in terms of active users, passing YouTube and Twitter.
You're a Google+ newbie? Here's how to upload video to Google Plus.

Step 1: Go to your profile by logging in to Google Plus. After signing in, make sure that you are in the PROFILE page and NOT in the Home page.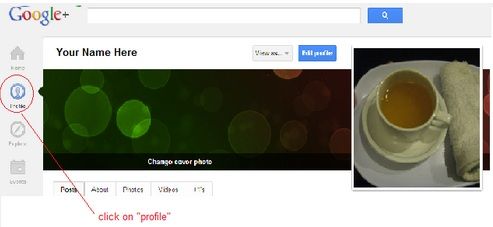 Step 2: Locate the "Share what's new?" tab. This is where you post your updates such as statuses and pretty much everything you want to share. If you had ever used any social media sites before, this should be extremely easy to locate. In Google+, this is usually right below the cover photo section.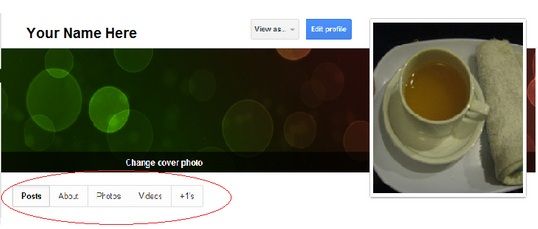 Step 3: Below the cover photo are the tabs Posts, About, Photos, Videos, and 1+'s. For posting videos, you can either click "Posts" or "Videos." Will these work the same? Not quite.
Here's what you get when you click on "Videos."
Beside the "Share what's new" tab, you can select at four different options which makes it easier for you to share online. Click on the video icon to share a video through uploading from your files, uploading from YouTube, recording on the spot, or uploading from your Google drive.
If you prefer to chose from the files from your documents and nothing more, you may click on "Videos" to have that good old style of uploading files.
Step 4: Choose the "circle" you want to share your videos with.
Is the video intended for close family and friends? Or is it ultra amazing that you really, really need to share it to the rest of the online community? Decide, and you'll be able to share it with the group that you choose and no one else! Cool huh?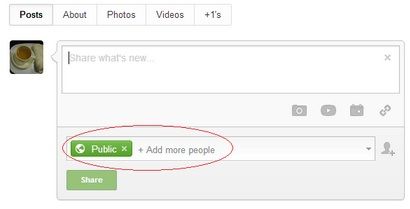 Step 5: After doing all those, you're now ready to share your video online. Click "Share" and you're ready to go!
See? In just 5 simple steps, you have the chance to make your videos viral through Google Plus. If you think your video will establish connection, build new relationships, trigger interaction, or will simply make your sobbing room mate a little bit happy, then it's worth sharing.
About Jessa Marie Dano
Jessa Marie Dano is a freelance writer and blogger. She writes about marketing and online entrepreneurship. One day she hopes to go skydiving, kayaking, and zip lining.
More Articles About: Blog, g+, google plus, google+, social, upload video